When baby goes viral (and not in the millions of followers way), there's no time to fuss around. Our Sick Day Kit contains the tools you need to fight whatever's ailing your kiddo, all in one grab-and-go package. Suck out those stubborn boogers with NoseFrida the SnotSucker. Give baby the right dose of medicine, with MediFrida the Accu-Dose Pacifier. Clean snotty noses on-the-go with BreatheFrida the SnotWiper + soothe congested airways with BreatheFrida the Vapor Rub chest balm. We recommend stocking up before illness hits so you're ready to play Nurse at a moment's notice.
What's Inside? 1 NoseFrida, 4 Hygiene Filters, 1 MediFrida Medicine Dispenser + Pacifier, 1 Standard Oral Medicine Syringe, 1 BreatheFrida with 12 Wipes, 1 BreatheFrida Vapor Rub Chest Balm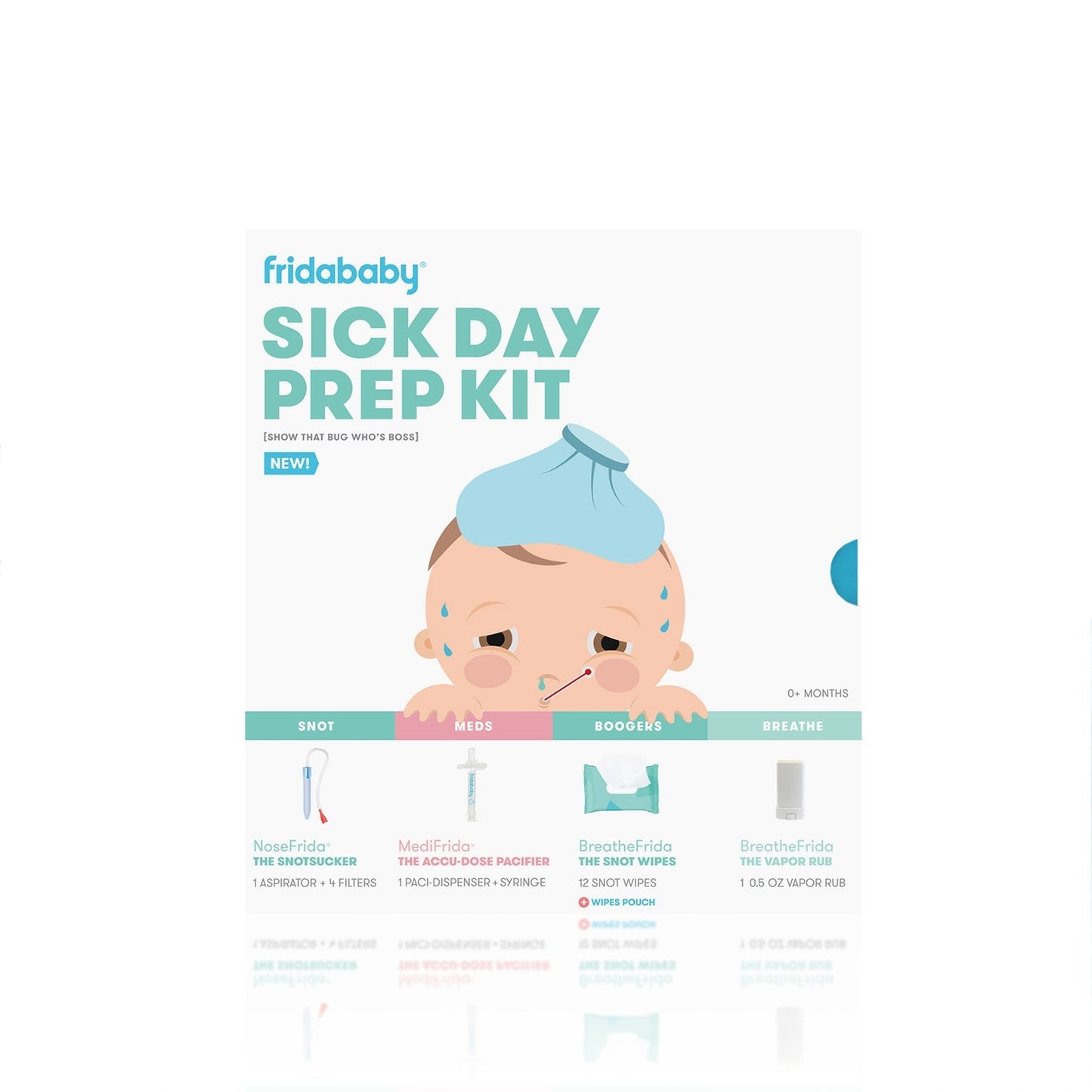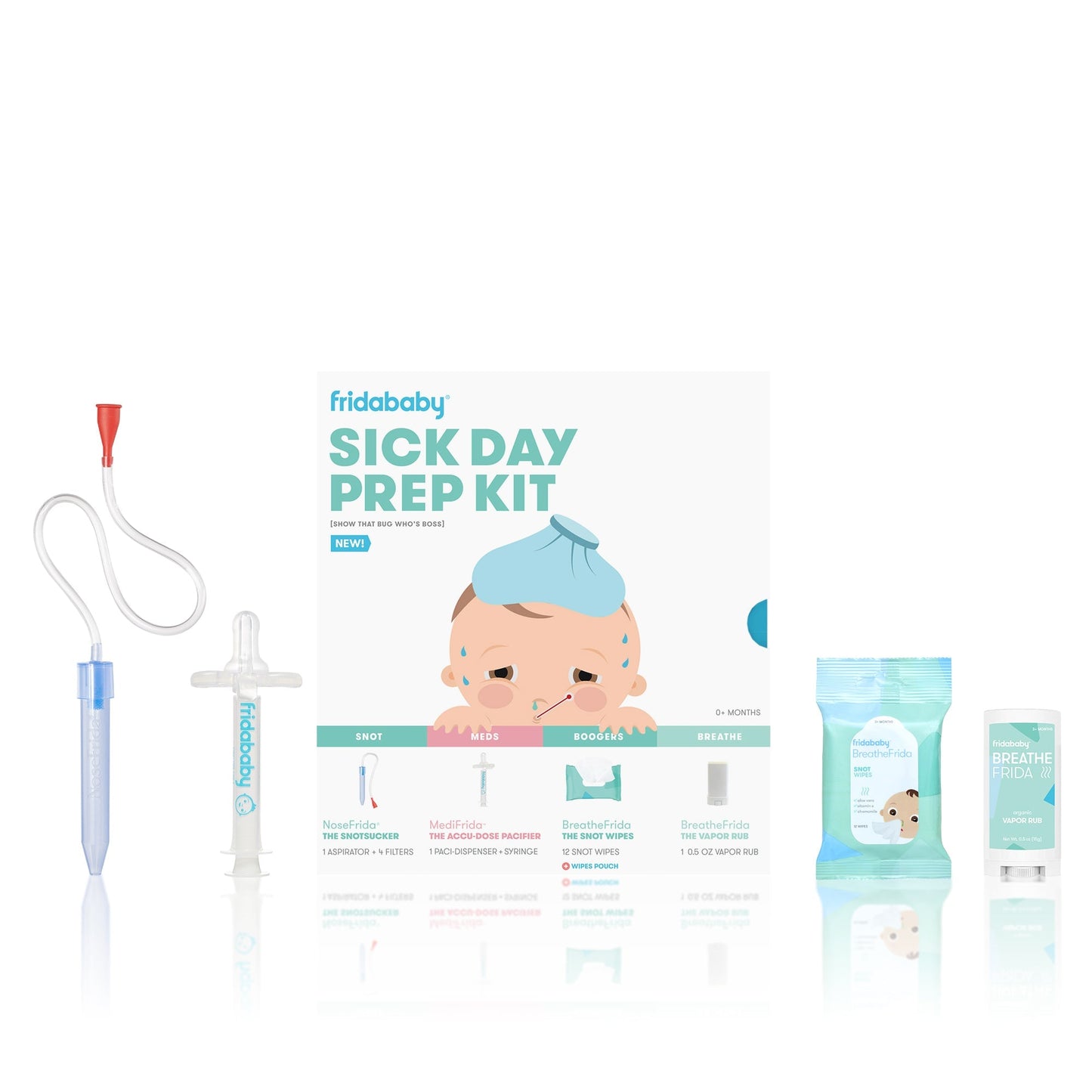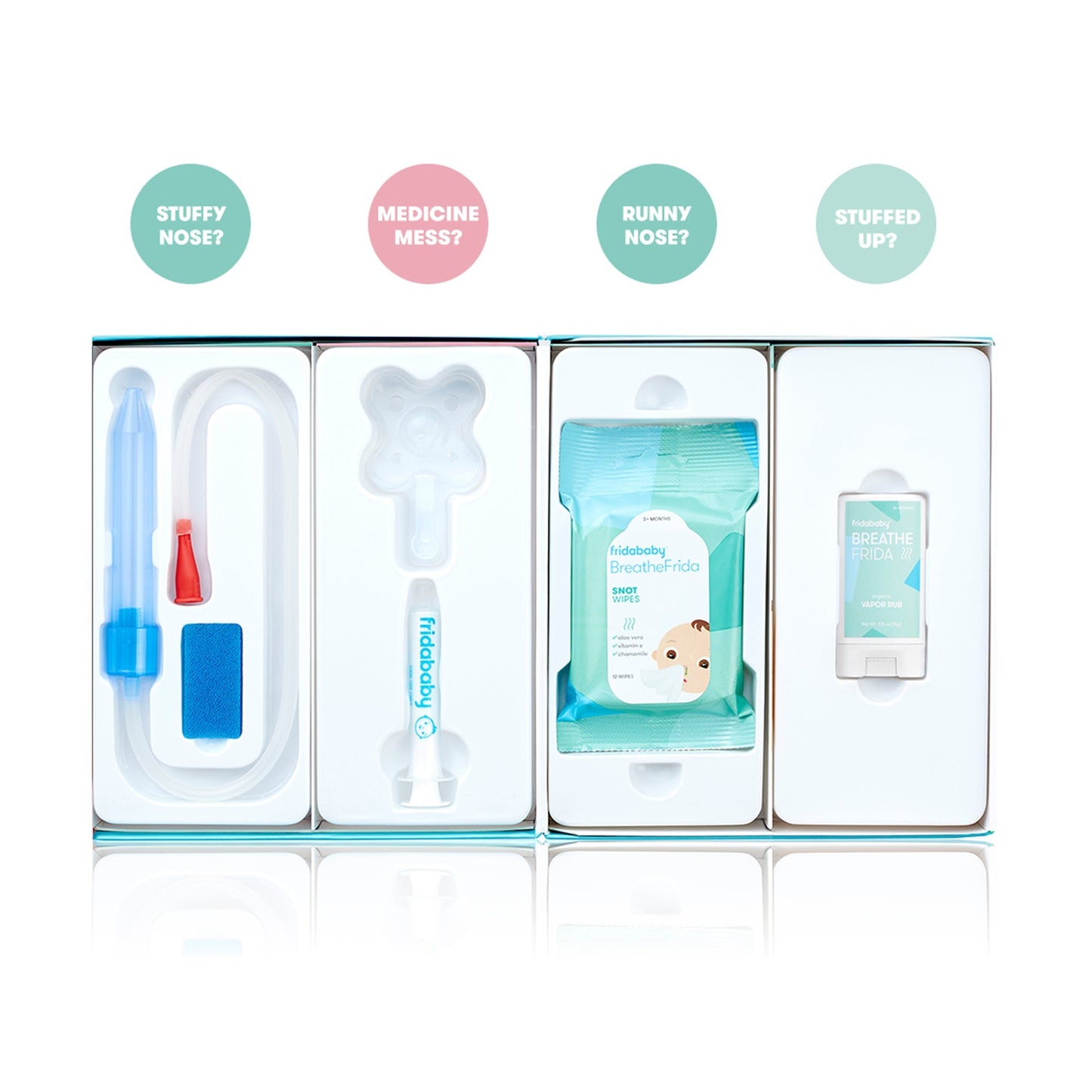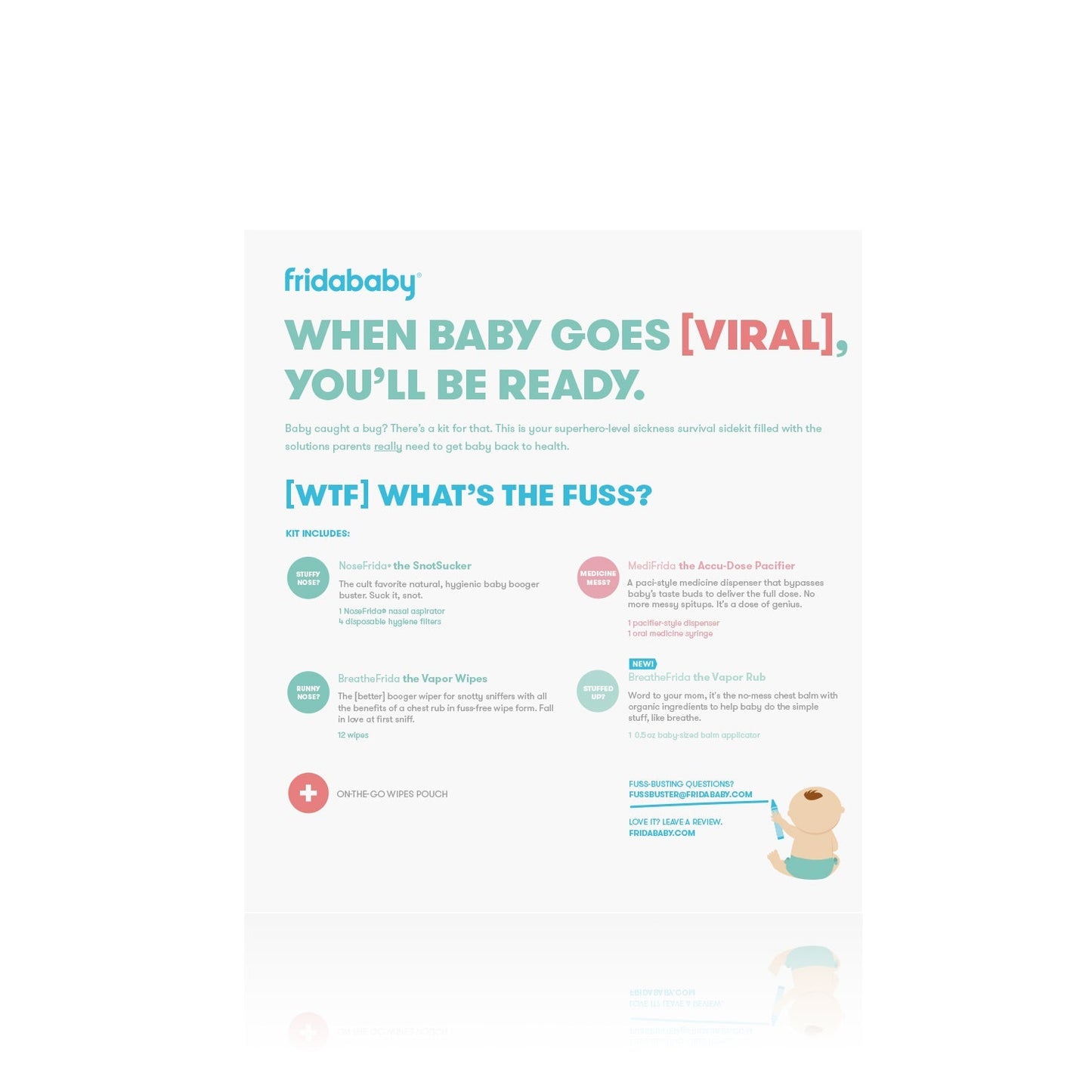 Choosing a selection results in a full page refresh.
Opens in a new window.