Trapped farts are a pain in the gas. Tackle babe's tummy troubles hands-on with Fart Freeing Essentials, the digestive duo that gets s%*t done. Release gas and calm colic instantly with Windi the Gaspasser, a natural doctor-invented solution that does not require ingestion of any drops or medication. Most pediatric professionals are familiar with the method of using a rectal thermometer to relieve gas, colic, and constipation, and the Windi is designed specifically for this purpose. The soft, pliable, hollow tube features a rounded tip that is long enough to reach past the muscle that prevents the release of the gas, and also has a parent-proof stopper to prevent an insertion too far. Designed to be safe and effective, the Windi cannot harm your baby if used as instructed. And when baby's fussy from trapped gas in their tummy, try a belly massage with Gassy Belly Rub, a balm that's gentle on skin but tough on toots. Made with newborn-safe ingredients, Gassy Belly Rub can be used for a soothing nightly ritual to help calm your little one into sleep time. Just rub on, massage in, and get the gas flowin'. Use Windi and Gassy Belly Rub on their own or together to get a big release - so you can finally get some relief.
• FREE THE FARTS: With two different ways to tackle toots, you'll be ready for any gassy situation. Use the solutions separately or together.
• WINDI THE GASPASSER: Invented by a pediatric gastroenterologist, these single-use hollow tubes safely, naturally and instantly relieve gas and calm colic.
• SAFE + EFFECTIVE: Windi the Gaspasser is long enough to reach past the muscle that traps the gas and stimulates the sphincter, but has a parent-proof stopper so you can't go too far.
• ALL NATURAL GAS + COLIC RELIEF: Windi the Gaspasser is BPA and Latex-Free and a great alternative to gas drops or ingestible solutions.
• GASSY BELLY RUB: Made with natural oils that won't irritate sensitive skin, this hypoallergenic rub glides on smoothly and warms as you massage, so you can give belly massages that help gas bubbles make their way out of baby's system.
• NO BS INGREDIENTS: Gassy Belly Rub is made without phthalates, sulfates, synthetic fragrances, dyes, or formaldehyde.
• INCLUDES: (10) Single-use Windi the Gaspasser tubes, (1) Gassy Belly Rub (Net Wt. 1.1 oz (30g))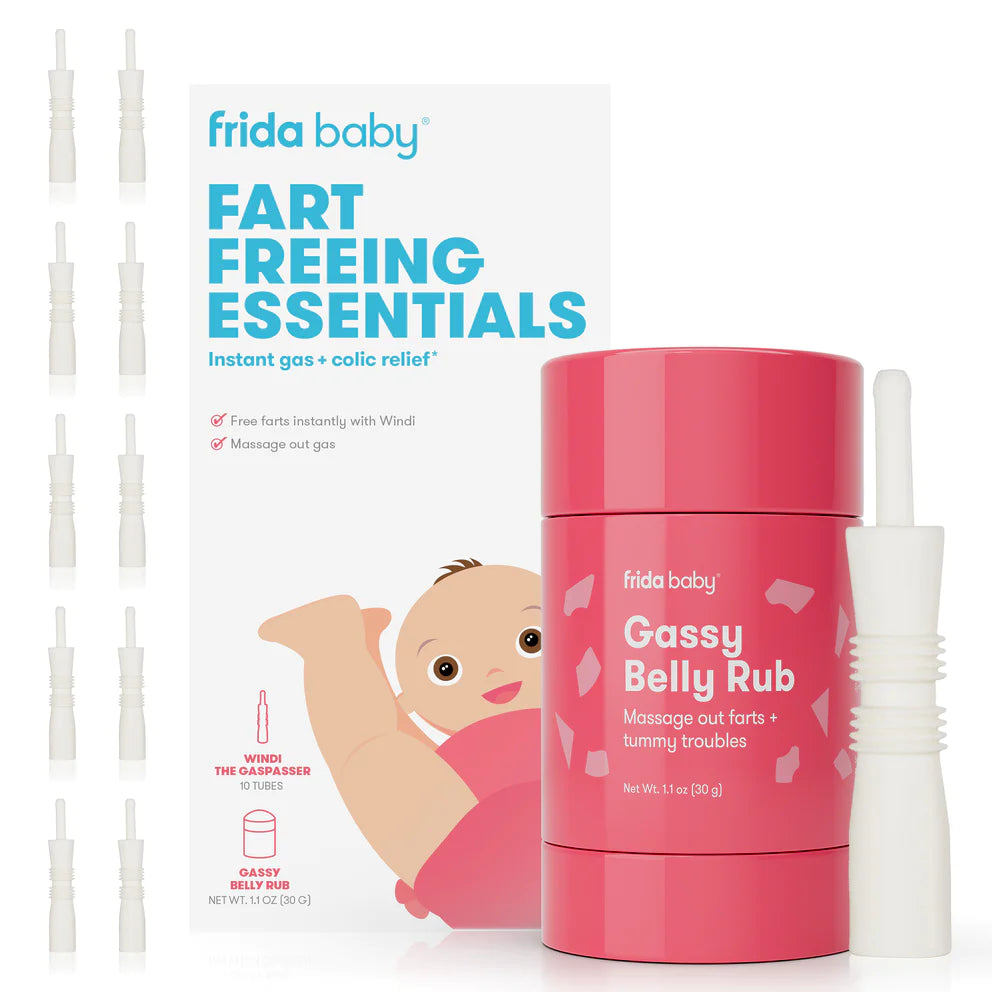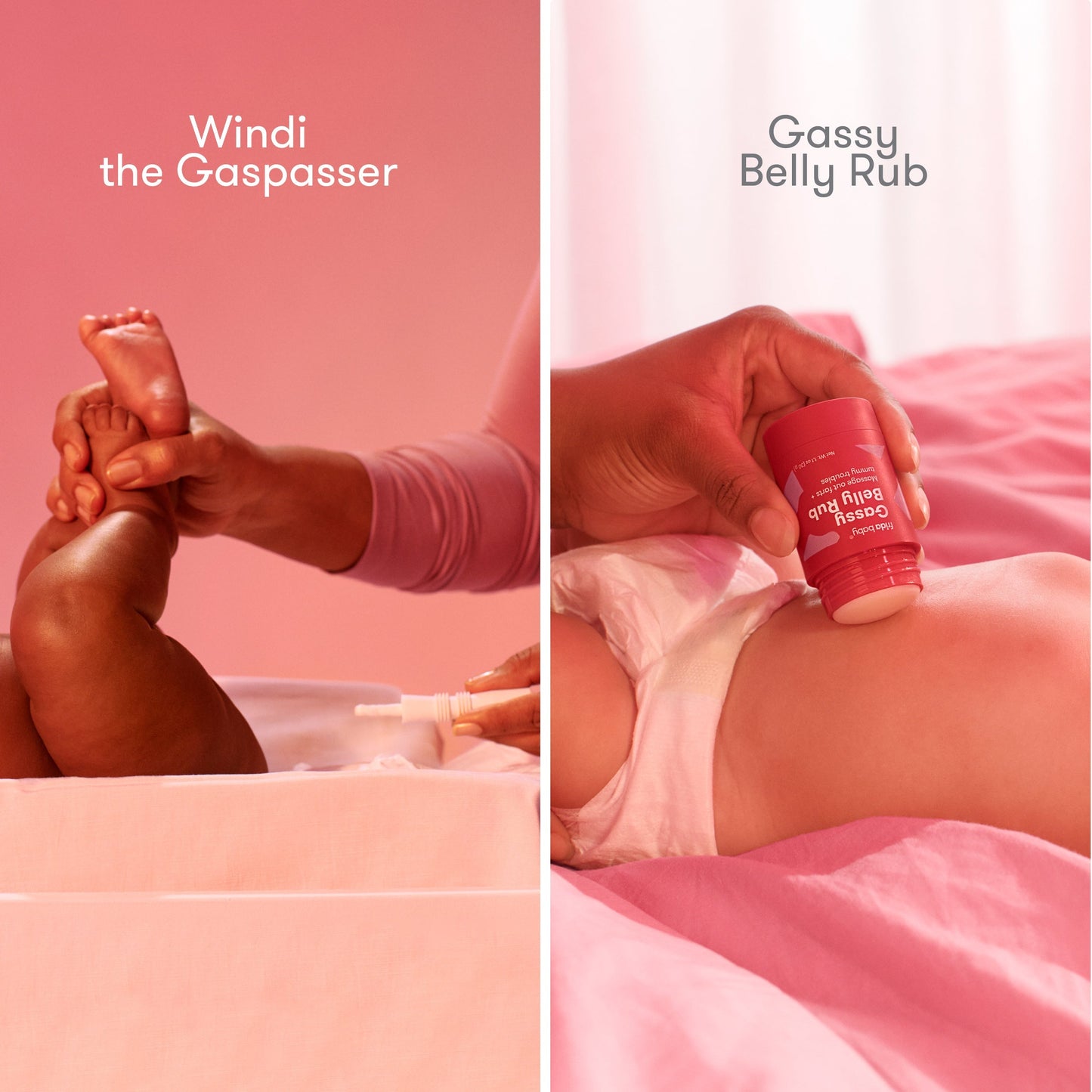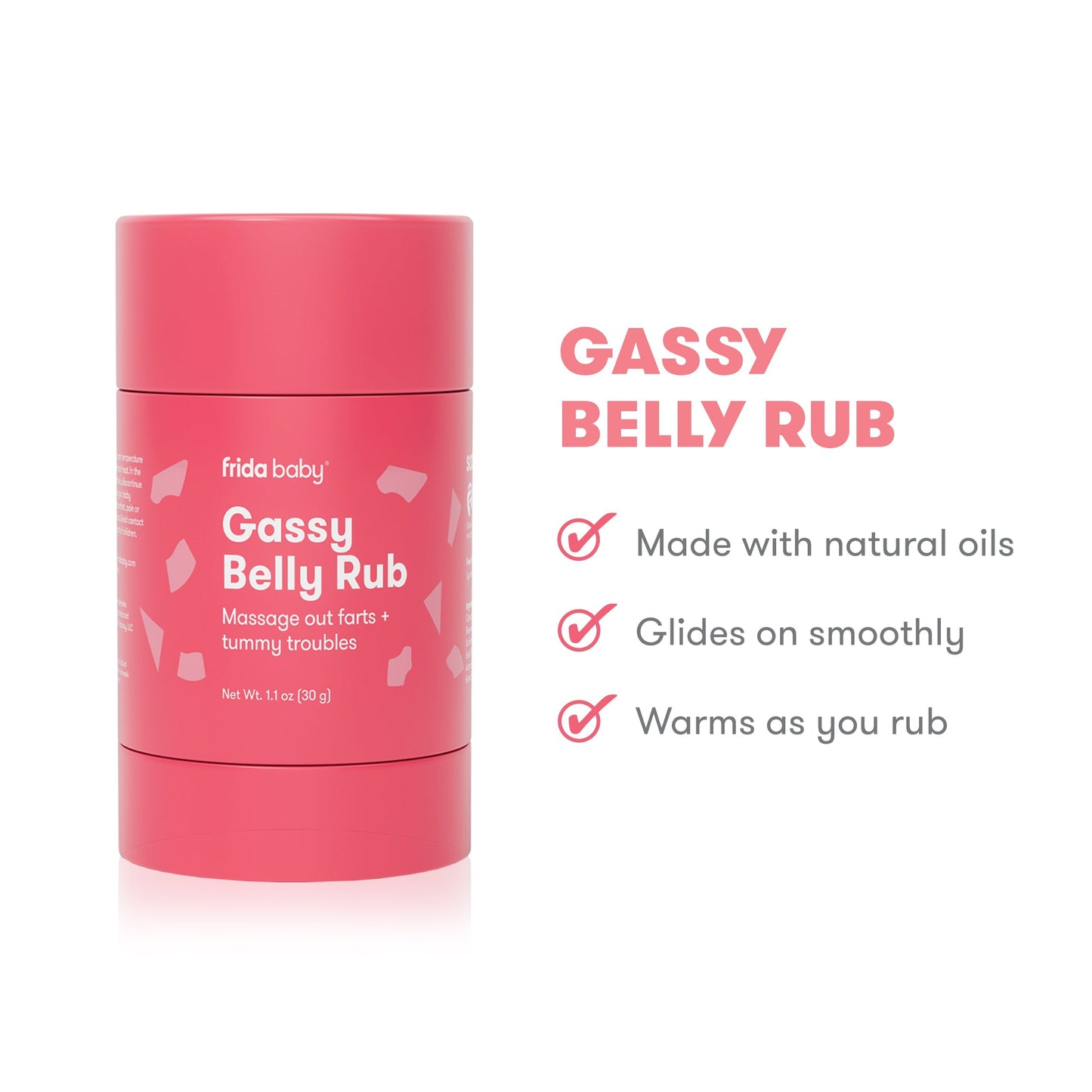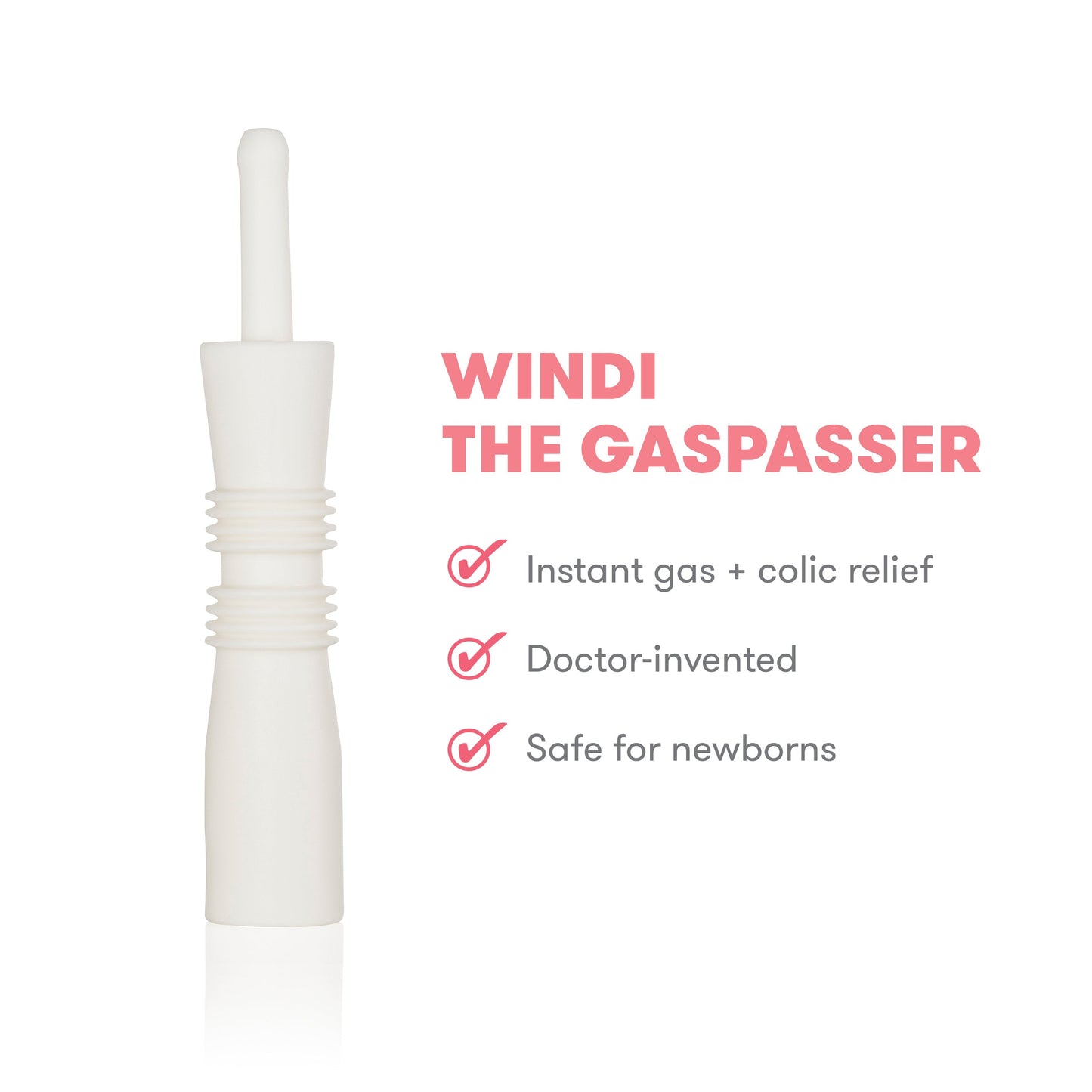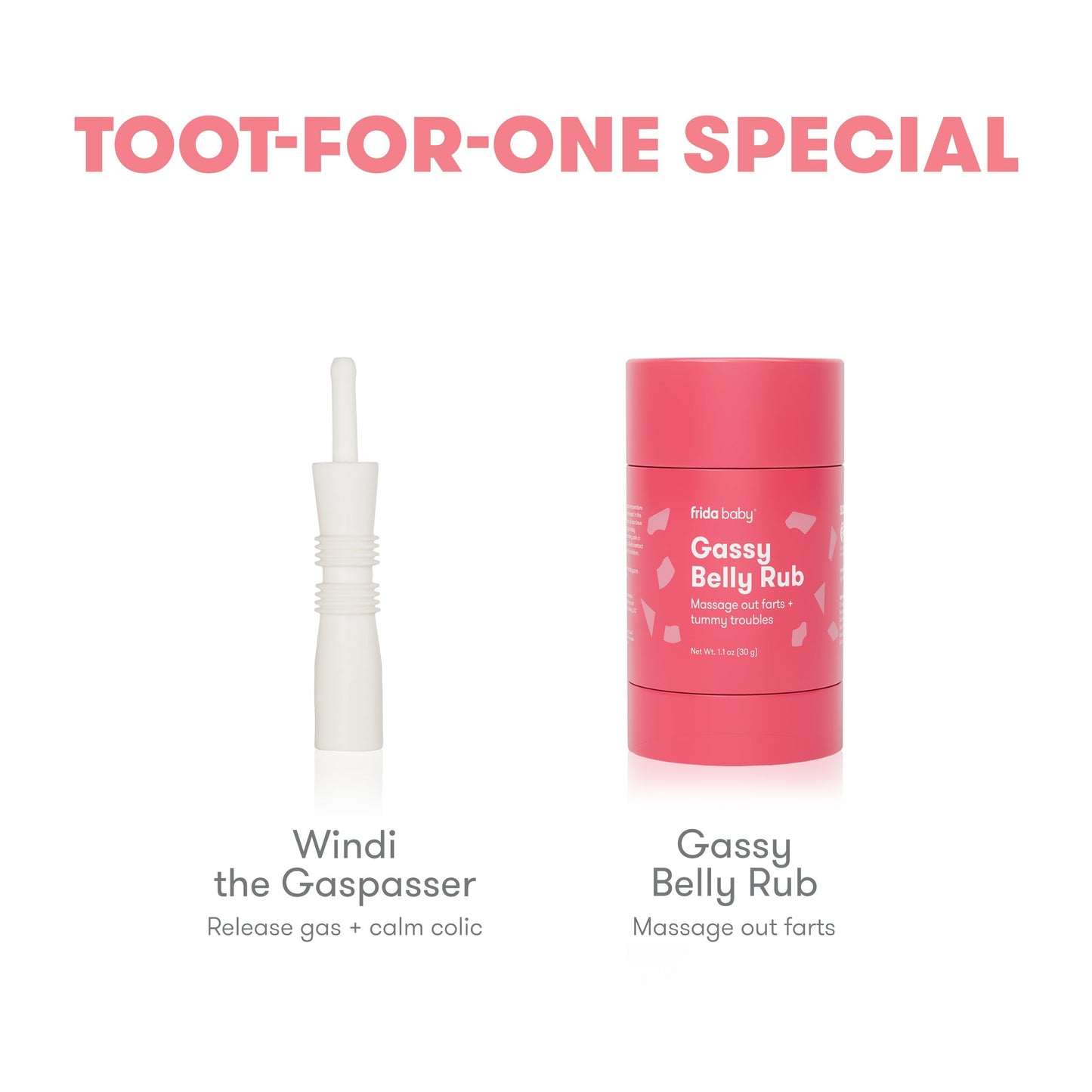 Choosing a selection results in a full page refresh.
Opens in a new window.